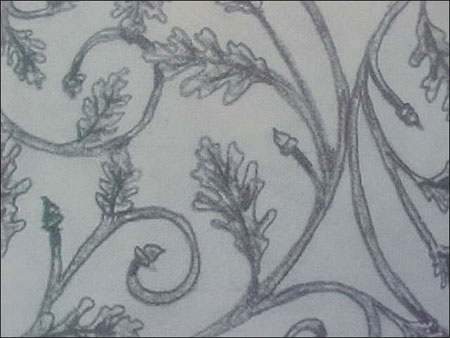 The following demonstrates the processes and tooling used to vein an oak leaf. This is the drawing of the design.
The process begins with plasma cut leaves.
 
The veining dies: top and bottom.
 
Veining the leaf, both sides at once, 2 hits.
 
Leaf to show same look from both sides.